By continuing you agree to eChinacities's Privacy Policy .
Sign up with Google
Sign up with Facebook
Posts: 5931
0
You must be a registered user to vote!
You must be a registered user to vote!
0
Q:
Did someone just put everybody in the matrix?
3 years 45 weeks ago in Web & Technology - China
Well,,, I'm looking forward to the SkyNet Wars,, hell,, bring 'em on! Already feel like killin' my Mac half the time...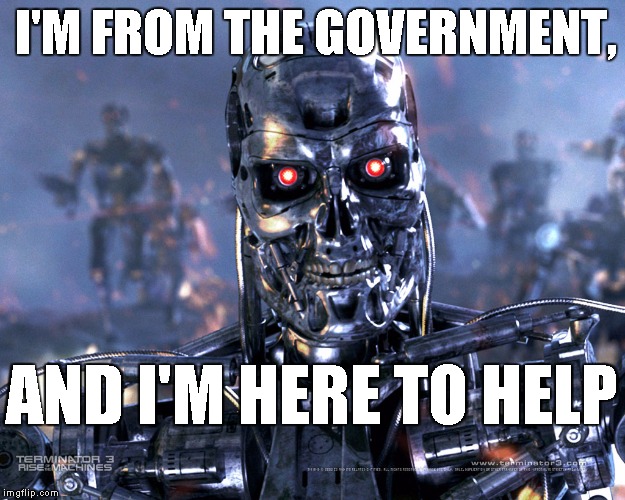 Most people are simple minded. So yes, reading habits and even shopping habits can tell you where they fall.
0
You must be a registered user to vote!
You must be a registered user to vote!
1
'Putin says ..." ??
Western foreign nationals can't get off the 'blame Russia' matrix, but in real all this 'distance psychiatry' started in West as 'Up-yours' showed us in 2013.
I am aware that using of Internet can tell about me a lot and I am still using it 'cause "I don't care, my name is Pierre'' as one of my character threats ...
If I treat Guardian's article above as divert-you, I have re article from 'Zero':
Russia's Black Sea Fleet To Hold Missile Drill Off Syria's Coast Ahead Of Trump-Putin Summit
With a dozen or more Russian warships mainly from the Black Sea Fleet gather off Syria's coast for future missile drills ahead of the Trump-Putin summit, it seems as Moscow is sending the CIA and the Pentagon a stern warning if relations after the summit falter.
According to the latest Notice to Airmen (NOTAM), the Russian Navy's Mediterranean task force will host naval exercises off the coast of Syria for several weeks. The starting point of the naval exercise will begin on July 11, just five days before Russian and US Presidents Vladimir Putin and Donald Trump meet in Finland's capital of Helsinki to discuss the complicated situation in Syria ....
0
You must be a registered user to vote!
You must be a registered user to vote!
1
Internet is matrix:
Tourist Sentenced To 8 Years In Prison For Insulting Egypt On Facebook
"I definitely didn't mean to offend all Egyptians..."
A Lebanese tourist who was arrested last month for posting a video on Facebook complaining of sexual harassment and conditions in Egypt was sentenced to eight years in prison by a Cairo court on Saturday, her lawyer told Reuters.
Mona el-Mazboh was arrested at Cairo airport at the end of her stay in Egypt after a 10-minute video in which she called Egypt a "son of a bitch country" went viral on social media...
A Cairo court found her guilty of deliberately spreading false rumours that would harm society, attacking religion, and public indecency, judicial sources said.
An appeal court will now hear the case on July 29, according to Mazboh's lawyer, Emad Kamal.
Know the answer ?