By continuing you agree to eChinacities's Privacy Policy .
Sign up with Google
Sign up with Facebook
0
You must be a registered user to vote!
You must be a registered user to vote!
2
Q:
Tits ... 2.0
https://www.news.com.au/finance/work/leaders/china-aggressively-responds...
China aggressively responds to Australia's opposition to South China Sea claims

Beijing has fired a warning, threatening to slap sanctions on Aussie exports after another escalation of tensions between the two.
July 26, 2020 5:53 pm
China has fired a direct message in response to Australia declaring Beijing's claim in the South China Seas are illegal, accusing Canberra of "recklessly making provocations" and blindly following the United States.
Through its government mouthpiece, The Global Times, it declared sanctions on beef and wine exports are warranted and the broken diplomacy between the two is unsalvageable.
"The relationship between China and Australia has now deteriorated to a very bad point and the chance for a turnaround is slim in the near future," according to the article penned by Guangdong Research Institute professor Zhou Fangyin.
"One of the main reasons is that Australia's policy lacks independence and its current choice is to closely follow the US lead.
"If Australia further provokes China, not only on political relations, but also economic relations, the damage to Australia should be expected."
The paper claims Australia is "not as tactful" as its Five Eyes alliance partners the United Kingdom and Canada, accusing the Morrison Government of aggressively following Washington's lead against China.
"It should be said that so far Australia has not learned a great lesson," Prof Fangyin's article said.
"If it still insists on going on the current path, the possibility that China will take strong countermeasures cannot be ruled out.
"For example, China could target substitutable agricultural products such as beef and wine."
The diplomatic relationship between Australia and China soured when Canberra led calls for an international investigation into the initial outbreak of the coronavirus pandemic in Wuhan.
The increasingly fraught war of words flirted with aggression last week when five Australian warships were reportedly confronted by the Chinese navy near the Spratly Islands in the South China Sea.
But this recent response published in the country's propaganda outlet is a direct retaliation for Australia filing a declaration at the United Nations in New York, rejecting China's maritime claims as being inconsistent with the UN Convention on the Law of the Sea.
The escalation comes just days before an upcoming ministerial meeting between the US and Australia, AUSMIN.
Leading researcher, the University of Sydney's United States Studies Centre, has urged the two governments to narrow their focus on China at the strategic meeting.
The top research institute recently outlined a policy framework for Australia and the US, claiming the alliance has never had a "more urgent" time to show leadership.
China's Belt and Road Initiative, its island grabbing in the South China Sea, military force in the Taiwan Strait, its annexation of Hong Kong's legal system and the recent clashes at the border with Indian forces reveal a menacing strategy for regional control, the centre said.
"While the United States has been largely distracted during COVID-19 with its own domestic concerns, China has taken advantage of an uncertain regional situation to advance its expansive geopolitical interests in key flashpoints across the Indo-Pacific," the centre's director of foreign policy and defence Ashley Townshend told news.com.au.
"China already has already taken advantage of the pandemic to prosecute its regional agenda in ways that are not favourable to our interests."
https://www.news.com.au/finance/work/leaders/urgent-china-warning-claims...
'Urgent' China warning claims Australia needs alliance with US

The superpower's recent conflict with India is just the latest sign of aggression in the region and the PM needs to act now, a new report says.
2 weeks 1 day ago in Arts & Entertainment - Other cities
Answers (10)
Comments (16)
0
You must be a registered user to vote!
You must be a registered user to vote!
2
Let say, you have a garden or piece of land where you ... plant, and you received unsoliceted bag of seeds. What would you do with it?
https://www.zerohedge.com/geopolitical/agricultural-warfare-people-are-r...
Agricultural Warfare? People Are Receiving Mysterious Unsolicited Packages Of Seeds In The Mail From China
Just when you thought tensions between the U.S. and China couldn't get any stranger in the midst of the ongoing global pandemic, Americans across the country are starting to report receiving unsolicited packages of different types of seeds that they didn't order - and don't know anything about - at their door. The return address on the packages is always from China.
The Washington State Department of Agriculture wrote about the phenomenon on their Facebook page on July 24, 2020 and said that the seeds are being shipping in packaging that identifies the contents as jewelry.
Similar advisories have been issued in Virginia, Utah, Kansas, Arizona and Louisiana.
Facebook users have been adding photos in the comments section of the post sharing photographs of seeds they have received from China. "It's not a joke. I got some the other day!!!" one user commented, stating that the package identified the contents as a "Rose flower stud earring".
"Look's like it's all across the country," stated an Indiana resident who also received seeds in the mail unsolicited.
At least 40 residents in Utah were said to have been mailed the unsolicited packages, according to the Daily Mail. The Kansas Department of Agriculture and the Arizona Department of Agriculture also addressed the phenomenon, as did the Louisiana Department of Agriculture and Forestry, who said:
"Right now, we are uncertain what types of seeds are in the package. Out of caution, we are urging anyone who receives a package that was not ordered by the recipient, to please call the LDAF immediately. We need to identify the seeds to ensure they do not pose a risk to Louisiana's agricultural industry or the environment."
There have been similar reports from Virginia's Department of Agriculture and Consumer Services. "The seeds have yet to be identified, but officials speculate that the seeds may be of an invasive plant species and are advising residents not to use them," Fox News reported.
"Taking steps to prevent their introduction is the most effective method of reducing both the risk of invasive species infestations and the cost to control and mitigate those infestations," VDACS wrote in a press release.
The Washington State Department of Agriculture has advised people on its Facebook page:
1) DO NOT plant them and if they are in sealed packaging (as in the photo below) don't open the sealed package.
2) This is known as agricultural smuggling. Report it to USDA and maintain the seeds and packaging until USDA instructs you what to do with the packages and seeds. They may be needed as evidence.
If individuals are aware of the potential smuggling of prohibited exotic fruits, vegetables, or meat products into or through the USA, they can help APHIS by contacting the confidential Antismuggling Hotline number at 800-877-3835 or by sending an Email to SITC.Mail@aphis.usda.gov.
USDA will make every attempt to protect the confidentiality of any information sources during an investigation within the extent of the law.
We can't help but wonder, given the fact that agriculture is such a large cornerstone of trade talks with China, whether or not this could be more than just "agricultural smuggling", but perhaps agricultural warfare of sorts.
0
You must be a registered user to vote!
You must be a registered user to vote!
1
"Tat ..."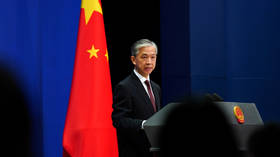 China ends Hong Kong's crime-related agreements with Australia, Canada and UK for 'politicizing judicial cooperation'
Beijing is suspending Hong Kong's crime agreements with Britain, Canada and Australia, China's foreign ministry says, because they are "politicizing judicial cooperation" by halting their extradition treaties with Hong Kong.
Jul 28, 2020 12:37
Wang said that Beijing has the right to respond to New Zealand, which announced it too was shelving its extradition treaty with Hong Kong on Tuesday. Under the treaties, partner states agreed to deport people wanted for crimes in their home country.
Beijing "urges New Zealand to immediately redress its mistake, and stop all forms of interference in Hong Kong affairs and China's internal affairs," Wang said.
The Chinese Embassy in New Zealand said the decision was "a gross interference" in China's internal business, and a "serious violation of international law."
0
You must be a registered user to vote!
You must be a registered user to vote!
1
EU works hard ... together with Yanks ... on prepping some 'dog stew' ... for "Standing Committee" ...
EU Slams 'Complicit' Volkswagen Over China Treatment Of Uighurs After US Expands Blacklist
The chair of the European Parliament's delegation for China relations, Reinhard Bütikofer, has slammed Volkswagen for its refusal to confront China over its treatment of Uighur Muslims, according to Politico.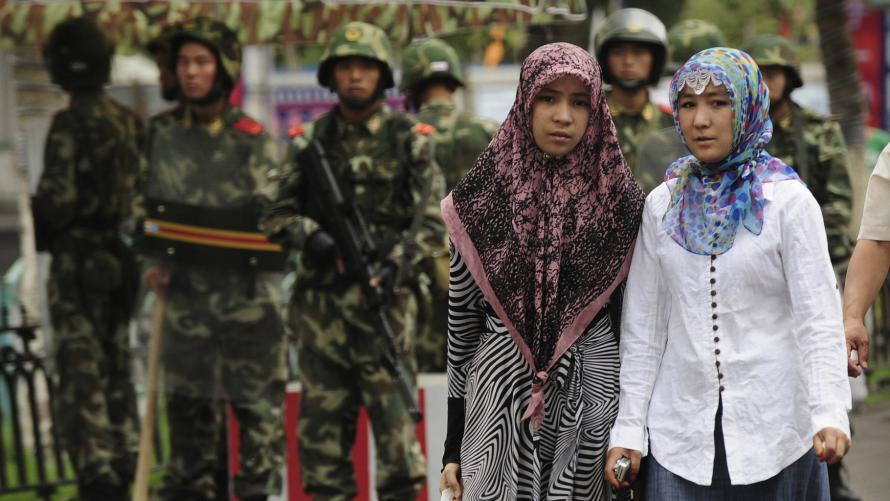 This week, a group of unions and nongovernmental organizations called on major brands like Nike, Adidas and Amazon to stop sourcing goods from Xinjiang.
While the U.S. has already introduced some sanctions over Xinjiang, Bütikofer complained that the European Commission is still resisting pressure to take action. He reserved his strongest criticism, however, for Volkswagen, which has a factory in Xinjiang's capital of Urumqi. -Politico
"Volkswagen ... is a company without a conscience, Bütikofer told Politico, adding that "companies like that are complicit in upholding a totalitarian hell in Xinjiang."
He also criticized the German carmaker for "denying any knowledge of the oppression of the Uighur people in Xinjiang."
In a BBC interview, the EU official slammed former VW chief executive, Herbert Deiss, who said he wasn't aware of China's infamous detention camps, saying "That's anything but credible, it just didn't want to get on the record with taking a stance."
Bütikofer argued the company had been reluctant to react to a 2020 report by the Australian Strategic Policy Institute revealing mass transfer of Uighurs to work under forced labor conditions in factories across China.
The report listed Volkswagen among "companies directly or indirectly benefiting from the use of Uighur workers outside Xinjiang through potentially abusive labor transfer programs."
Volkswagen rejected the accusations about the Urumqi plant and its supply chains. -Politico
In an emailed response, Volkswagen told Politico "There are and have been no indications of human rights violations at the Urumqi plant," adding that there were "no further indications that the forced labour of Uighurs [was] part of the supply chain of the Volkswagen Group China or its units." In addition, VW says it has instituted a system to somehow ensure that its direct suppliers respect human rights.
Bütikofer is one of the signatories of an open letter sent on Friday by over 70 MEPs from different political groups, urging EU foreign policy chief Josep Borrell to demand the intervention of the United Nations to stop "serious and systematic human rights violations by the Chinese government against Muslim minorities in the Xinjiang region." On Thursday, MEPs from the Renew Europe also asked Borrell to accelerate the adoption of a sanction system for human rights offenders.
"The Parliament is very active but so far the Commission has not picked that up," said Bütikofer, who added that the Commission should not "hide behind the excuse" for failing to have a legal mechanism to take action.
"There is always an opportunity of naming and shaming. Infraction on basic human rights is so gross that we should not accept this business as usual approach," he said.
The EU's actions come one week after the US Commerce Department has added 11 Chinese companies to an economic blacklist over their involvement in China's mistreatment of Uighur Muslims in the western region of Xinjiang.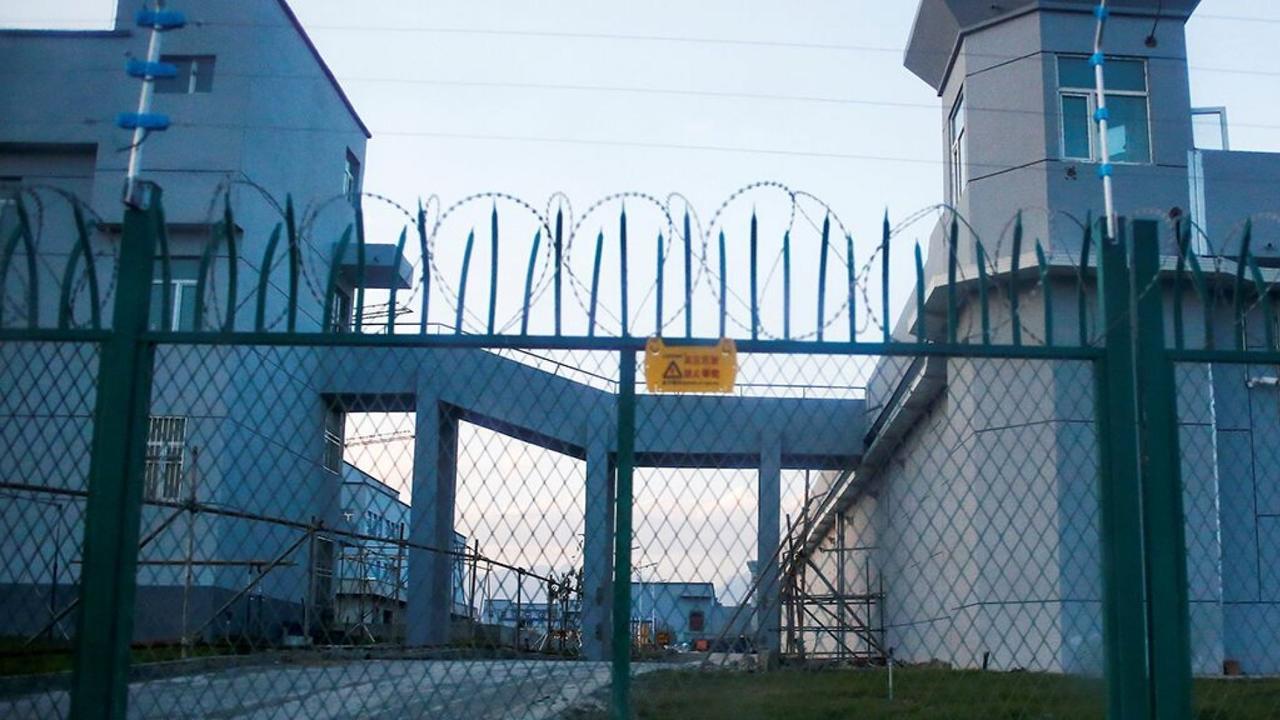 According to Reuters, numerous textile companies and two firms conducting genetic analysis 'used to further the repression of Uighurs and other Muslim minorities' have been added to the list - prompting China to accuse the West of slander.
Why the US suddenly cares about China's treatment of more than 1 million minority slaves living in giant forced-labor cities is anyone's guess, but the United States, and now the EU, are now keen on holding Xi's feet to the fire. Prior to the Trump administration, the US government apparently couldn't care less. Now, there are 37 entities on the blacklist.
"Beijing actively promotes the reprehensible practice of forced labor and abusive DNA collection and analysis schemes to repress its citizens," said Commerce Secretary Wilbur Ross in a statement.
China, meanwhile, has accused the Trump administration of slander - with foreign ministry spokesman Wang Wenbin warning at a Tuesday press conference that China would take all measures to protect its companies' rights.
The companies added to the blacklist include Nanchang O-Film Tech, a supplier for Apple's iPhone that hosted Apple chief executive Tim Cook in December 2017, according to O-Film's website. It is also a supplier to Amazon.com Inc and Microsoft, according to an April congressional letter.
The list includes two subsidiaries of Beijing Genomics Institute (BGI), a genomics company with ties to the Chinese government, Senator Marco Rubio said. -Reuters
Senator Rubio says the additions to the blacklist will "ensure that U.S. technology does not aid the Chinese Communist Party's crimes against humanity and egregious human rights abuses against Uighurs and other minorities in Xinjiang, including the forced collection of DNA."
Another company on the revised list is KTK Group Co, which manufactures over 2,000 items for high-speed trains "ranging from electronics to seats; and Tanyuan Technology Co, which assembles high thermal, conductive graphite reinforced aluminum composites," according to the report.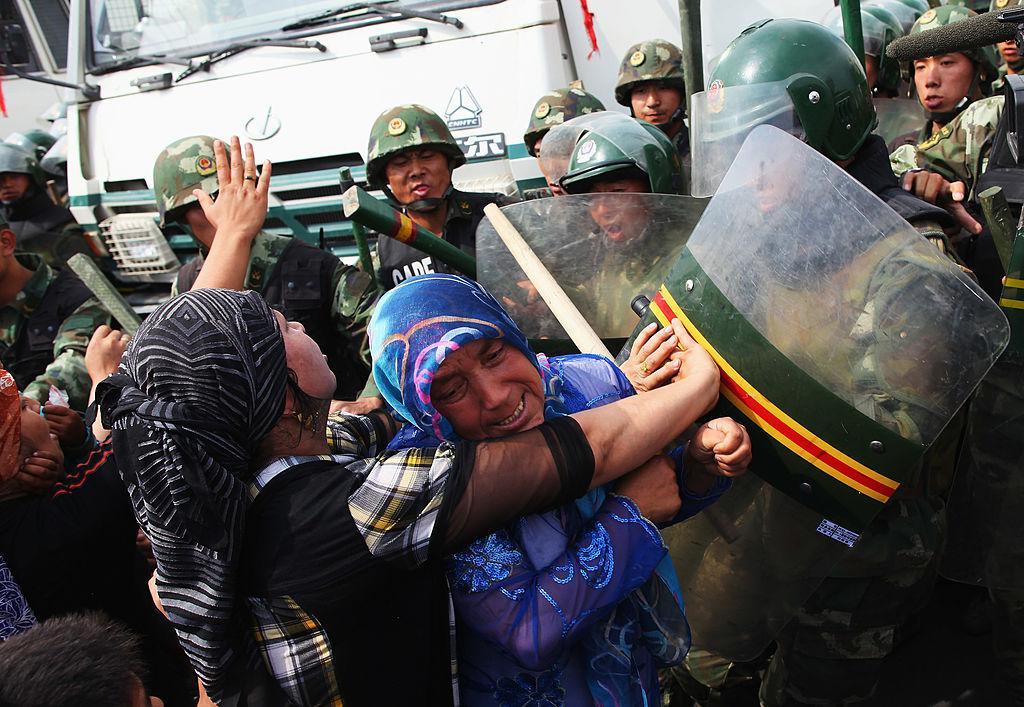 The company said in a statement that it has no investments in the US, does not rely on US technology, and that US exports account for less than 0.5% of its 2019 revenue.
Changji Esquel Textile Company, which manufactures clothing for Ralph Lauren, Tommy Hilfiger and Hugo Boss, was also added to the list. The company asked Ross to remove them from the blacklist, with CEO John Cheh stating in a letter "Esquel does not use forced labor, and we never will use forced labor," adding "We absolutely and categorically oppose forced labor."
As we noted last week, Uighurs are allegedly being used as unwilling human subjects in genetic research, as Reuters reports:
Among them are numerous textile companies and two firms the government said were conducting genetic analyses used to further the repression of Uighurs and other Muslim minorities.
It was the third group of companies and institutions in China added to the U.S. blacklist, after two rounds in which the Trump administration cited 37 entities it said were involved in China's repression in Xinjiang.
"Beijing actively promotes the reprehensible practice of forced labor and abusive DNA collection and analysis schemes to repress its citizens," Commerce Secretary Wilbur Ross said in a statement.
In another ghastly example, one company is said to be mass collecting human hair from Uighur prisoners to use in wig products:
Also on the banned roster is Hetian Haolin Hair Accessories Co. On May 1, U.S. Customs and Border Protection (CBP) said it was halting imports of the company's hair products, citing evidence of forced labor.
On July 1, CBP seized in Newark a shipment of almost 13 tons of hair products worth over $800,000 with human hair that it said originated in Xinjiang.
The NYT story was released just as newly resurfaced footage allegedly showing bound and blindfolded Chinese Muslims being loaded onto train cars went viral.
0
You must be a registered user to vote!
You must be a registered user to vote!
1
US Senate-Tit ...
Senate Committee Moves To Allow Americans To Sue China Over COVID-19

"Democrats were opposed, worried it would leave the U.S. open to similar litigation...."
JUL 30, 2020 1:50 PM
Marking the culmination of a process that began more than a month ago, a Senate committee is backing a bill that would allow Americans to sue China for failing to stop the coronavirus pandemic.
It's the latest in a growing list of antagonistic tit-for-tat actions including ordering the closure of China's consulate in Houston, the first to open in the US following President Nixon's historic meeting with Mao back in the early 1970s. China retaliated by closing a US consulate in Chengdu, the capital of China's Sichuan Province.
1
You must be a registered user to vote!
You must be a registered user to vote!
1
https://www.yahoo.com/news/260-chinese-boats-fish-near-195624510.html
Somebody selling fish oil for a virus, something smells fishy here.
0
You must be a registered user to vote!
You must be a registered user to vote!
1
EU-Block-Tit ....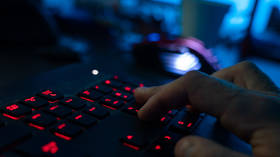 EU targets Russian intelligence, Chinese, North Korean companies in first ever cybercrime-related round of sanctions
The European Union has imposed sanctions on six people and three entities, including a Russian military intelligence unit, over their alleged involvement in various hacking activities, in the first ever such move from Brussels.
Jul 30, 2020 22:12
0
You must be a registered user to vote!
You must be a registered user to vote!
1
Beach time is over ... WeChat-Tit
US Announces New Action Against "Array" Of Chinese Software Companies

"...whether it's TikTok or WeChat - there are countless more..."
As the White House teased in a media trial balloon yesterday, the administration has just announced its latest initiative to hector Beijing, and the Chinese technology sector, as the Trump Administration ratchets up the retaliatory pressure in a burst of election-year fervor.
The Trump administration will announce measures shortly against "a broad array" of Chinese-owned software that pose a "national security risk", according to Mike Pompeo, Trump's Secretary of State.
Ever since President Trump said late Friday that a ban on the popular social media app TikTok was "imminent", talks between ByteDance, the owner of TikTok and a separate app called "Douyin" - (equivalent to "TikTok" in English) which is similar to TikTok in many ways, but is a different app built to operate on the Chinese Internet - have apparently collapsed. Media reports claimed that, after being courted by a group of VC firms, ByteDance was in advanced talks to sell TikTok to Microsoft.
But those talks have apparently stalled. Treasury Secretary Steven Mnuchin said earlier that the app must either be "sold or blocked", and it appears that Beijing has soured on the optics of appearing to kowtow to Trump just before the election - god forbid President Xi be accused of intervening on Trump's behalf.
Pompeo signaled he expects a Trump announcement "shortly." He added that Chinese software companies doing business in the US are working with Chinese State Security: "whether it's TikTok or WeChat, there are countless more," Pompeo said during an interview on Fox New's "Sunday Morning Futures" program.
... more ...
According to the report, Harvard has declared 31 gifts or contracts totaling $101 million from China, Russia, Saudi Arabia and Qatar since 2015.
NYU has received $40 million from the same countries over the same period, while the University of Pennsylvania pulled in $62 million from the group. The Universities of Chicago, Delaware and Yale each pocketed less than $30 million.
As the Post notes, the head of Harvard's chemistry department was charged with lying to the DoD in January about his receipt of $1.5 million in connection with his work at the Wuhan University of Technology in China. He faces up to five years in prison, three years of supervised release and a fine of $250,000.
Haaaa, it's called 'bribery' in plain language ... Harvard, Yale, NYU ... among the biggest donations receivers ...
6 days 5 hours ago
Report Abuse
Indians have big tits, do they?
India-China military talks which have been ongoing (now at 5 rounds) since the deadly June 15 India-China border skirmish which had the highest casualties of any battle between the two along the Line of Actual Control (LAC) in fifty years have reportedly hit a road block this week.
The Indian Army has demanded that Chinese People's Liberation Army (PLA) forces conduct a full and rapid withdrawal from the Line of Actual Control (LAC) border in eastern Ladakh.
Weeks following the border clash which left at least 20 Indian soldiers dead and an unknown number of PLA casualties, the two sides agreed to establishing a one kilometre buffer zone. Subsequent photographs did suggest that PLA camps had been dismantled, but the situation remained stalemated amid negotiations, but also as India took significant steps to cut dependency on Chinese products, including a controversial ban on popular Chinese apps like TikTok, and turned toward imposing devastating economic consequences on Beijing.
.. more...
5 days 18 hours ago
Report Abuse
0
You must be a registered user to vote!
You must be a registered user to vote!
1
White House Moves To De-List Chinese Companies From American Stock Exchanges
A new proposal from the Trump Administration calls for all Chinese-domiciled companies with shares listed on American stock exchanges will need to comply with American auditing rules, or de-list by 2022...
The Trump Administration's campaign of non-stop foreign policy agitation - from sending Alex Azar to Taiwan, to holding more military exercises in the South China Sea, to Trump threatening to ban TikTok, and imposing sanctions on firms and individuals tied to the Chinese security apparatus in Xinjiang - continues apace Thursday night.
WSJ reports that a new proposal from the Trump Administration calls for all Chinese-domiciled companies with shares listed on American stock exchanges will need to comply with American auditing rules, or de-list by 2022.
It's not exactly a surprise. The Senate back in May passed a bill entitled the "Holding Foreign Companies Accountable" Act that called for Chinese companies to confirm to American accounting standards, or de-list. The bill was passed in the wake of the Luckin Coffee fraud.
It has been on the back-burner since.
If it were signed into law, the bill would required Chinese companies to comply with American auditing rules (they're currently exempt) or face being delisted, which would put $1.3 trillion of US-listed Chinese firms, including behemoths like Alibaba Group and Tencent, at risk of being pushed out of American markets.
... more ...
China has lately emphasized a military line in the sand on the sensitive Taiwan issue...
Washington is upping the ante on China with what will be interpreted as a new direct frontal assault on the decades-old 'One China' official policy which has preserved the status quo in Taiwan.
Over the past days it's been clear something big was coming, given the Chinese Foreign Ministry on Wednesday slammed a planned-for trip later this week of "the highest-level visit by a U.S. cabinet official" to Taipei in forty years, namely led by Health and Human Services Secretary Alex Azar.
For the first time ever, the US moving to sale high-tech military drones to Taiwan, which is sure to unleash fury from Beijing.
"The United States is negotiating the sale of at least four of its large sophisticated aerial drones to Taiwan for the first time, according to six U.S. sources familiar with the negotiations, in a deal that is likely to ratchet up tensions with China," Reuters reports of the details.
Specifically they are SeaGuardian surveillance drones, which will vastly expand the reach far and above beyond the capabilities of Taiwan's current drone fleet. They are said to reach up to 6,000 nautical miles, or 11,100 km.
They are being described as heavily modified versions of the deadly MQ-9 Reaper drones, capable of carrying advanced missiles and targeting technology.
It's not yet been approved by Congress, Reuters reports, but is expected to be:
While the sale of the unmanned aerial vehicles has been tacitly authorized by the State Department, two of the people said, it is not known whether the U.S. officials have approved exporting the drones with weapons attached, one of them said.
It's expected to be formally taken up by US lawmakers as soon as next month.
But no doubt the headlines out of The New York Times will be enough to spark a new round of angry back-and-forth accusations between the US and China, given the already worsening state of relations, and then there's the issue of continued military build-up and tensions in the South China Sea to boot.
3 days 22 hours ago
Report Abuse
https://www.zerohedge.com/geopolitical/chinese-military-chief-warns-esper-against-us-dangerous-moves-lengthy-tense-call
Attempting to cool or at least find a way forward through soaring tensions Defense Secretary Mark Esper spoke with his Chinese counterpart Wei Fenghe for over an hour and a half on Thursday in a tense phone call.
Focused on avoiding conflict in the South China Sea and Taiwan — the latter now expecting "the highest-level visit by a U.S. cabinet official" to Taipei in forty years, namely led by Health and Human Services Secretary Alex Azar — it's the first time the two have talked since March.
"Secretary Esper called for greater PRC [People's Republic of China] transparency on COVID, expressed concern about PRC destabilizing activity in the vicinity of Taiwan and the South China Sea, and called on the PRC to honor international obligations under the principles of the 1984 Sino-British Joint Declaration," a Pentagon press news release said of the talks.
"Secretary Esper communicated the importance that the PRC abide by international laws, rules, and norms, and meet its international commitments."
Further they discussed the following variety of subjects around which the two sides have lately seen tensions:
*Esper urged that China "abide by international laws, rules, and norms" in the South China Sea.
*China's expansionist claims over the South China Sea were addressed... Esper emphasized the US backs all regional countries whose claims conflict with China's.
*The two agreed on a crisis deescalation military hotline.
*Esper further "expressed concerns about [the Chinese military's] destabilizing activity in the vicinity of Taiwan and the South China Sea, and called on [China] to honor international obligations," according to the Pentagon read-out.
*Wei warned Esper against "dangerous moves" that would prove to only escalate bilateral tensions.
*Wei also urged the US to stop the "stigmatization" of China.
*He urged the US to "stop erroneous acts and rhetoric".
Wei specifically "expressed China's principled position on the South China Sea, Taiwan, and the US's 'stigmatisation' of China, asking the US to stop its wrong words and deeds, strengthen maritime risk management and control, avoid dangerous actions that may heat up the situation, and maintain regional peace and stability," state-run Xinhua said.
Esper has signaled he plans to travel to China by the end of this year to explore some of these issues further, especially to focus on improving "crisis communications" channels.
3 days 8 hours ago
Report Abuse
0
You must be a registered user to vote!
You must be a registered user to vote!
1
One China ... Two Policies ...
HHS Chief Alex Azar Lands In Taiwan For "Historic" Visit As Beijing Slams US "Betrayal"
Azar is the first cabinet-level official to visit Taiwan in six years, and the highest level US official to visit the island since 1979.
Department of Health and Human Services Secretary Alex Azar arrived in Taiwan on Sunday, marking the Trump Administration's latest direct challenge to the "One China" policy that has served as the bedrock for the US-China bilateral relationship since the early 1970s.
Azar is the first cabinet-level official to visit Taiwan in six years, and the highest level US official to visit the island since 1979.
To be sure, Trump has been undermining the policy, which dictates that Taiwan is merely a wayward province of the PRC, which is autonomous - for the time being. But in early 2019, President Xi declared during a historic speech to the Party, and the Chinese people, that Taiwan would be brought back under Beijing's sway, either by diplomacy, or violence, if need be. And any foreign powers who get int the way of that risk invoking the wrath of the Chinese people.
Beijing has already protested Azar's visit as a betrayal of America's commitments not to have official contact with Taiwan.
... more ...
Mon, 08/10/2020 - 14:17
Per the NZ Herald report:
The Type 05 amphibious armoured vehicles are designed to deliver troops from the sea across a beachhead battlefield.
"The PLA are also deploying the powerful Type PCL191 multiple launch rocket systems to the ground forces of the Eastern Theatre Command," Kanwa Asian magazine defence editor Andrei Chang writes. These have a range of some 350km.
"The Taiwan Strait is just 180km across. The PCL191 rocket launchers are able to destroy all military bases and government buildings on the island accurately."
Meanwhile, Taiwan has responded by sending a company of about 200 marines to reinforce the Pratas Islands national marine park in the South China Sea – 445km from Taiwan and 300km from China.
https://www.nzherald.co.nz/world/news/article.cfm?c_id=2&objectid=12354855
https://www.news.com.au/world/asia/south-china-sea-beijing-mobilises-invasion-craft-along-coast-as-taiwan-tensions-escalate/news-story/a96c3313abbcd1004f63090cd2a50f92
Beijing declares any international engagement with Taiwan crosses a "red line". Washington insists it will act to preserve Taiwan's democratic values.
2 hours 58 min ago
Report Abuse
0
You must be a registered user to vote!
You must be a registered user to vote!
1
Reason for US Tik-Tok ban was ...
Shipments Of 20,000 Fake IDs From China Seized By Feds Ahead Of Election
Already, there was an incident in June, when Chinese video app TikTok saw users band together and falsely reserve tickets for President Trump's rally in Tulsa, Oklahoma, which resulted in an embarrassingly low turnout. As a result, the administration when on the offensive against the app and has since signed an executive order to ban it next month.
China could also be attempting to undermine the election by sending counterfeit driver's licenses to the U.S. So far, the Customs and Border Protection (CBP) officers working at Chicago O'Hare International Airport have intercepted close to 20,000 counterfeit U.S. driver's licenses shipped from China this year, reported FOX 5 New York.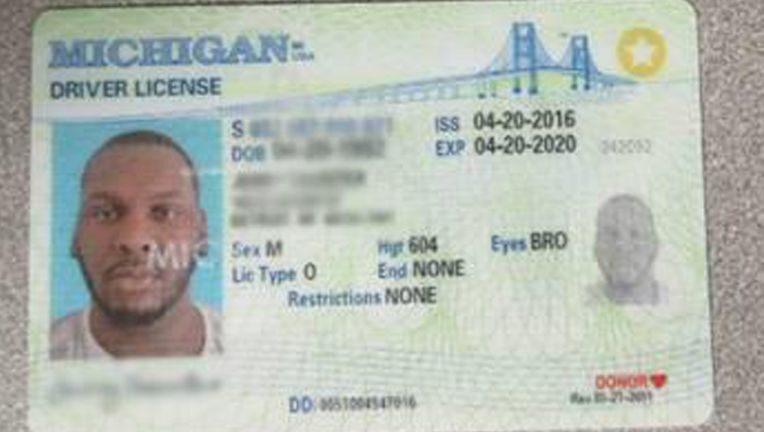 .... more ...
As long as you continue to repeat trash, try to state what was reported correctly:
"The 19,888 licenses and other fake documents were included in 1,513 overseas shipments, mostly from China and Hong Kong, CBP said, according to FOX 5 in New York City. Others were from South Korea and Britain.
Ralph Piccirilli, CBP's acting area port director in Chicago, called the counterfeits (made mostly for people in their twenties) 'very realistic.'" - Fox News
That means as few as 1 fake ID could come from mainland China, and the rest from other places such as Hong Kong and Britain. And it could mean that university students under the age of 21 are using the IDs to buy alcohol and get into bars.
20,000 fake IDs and other documents? With so many people trying to pull something over on Uncle Sam for a little bit of jack, that's a drop in the bucket. What's not new is Wang asked his cousin's friend back home to help him make some money the old fashion way.
It's noteworthy that not a single major news outlet ran with this story besides the people at Trump's State TV at Fox News.
50 min 6 sec ago
Report Abuse
Know the answer ?