By continuing you agree to eChinacities's Privacy Policy .
Sign up with Google
Sign up with Facebook
Posts: 9
0
You must be a registered user to vote!
You must be a registered user to vote!
0
Q:
How do you deal with a difficult seventh-grade student?
I landed myself a new job, a one on one teaching job. The parents have only one child and they want him to master his english... He's a very difficult nutcase, attention span of 10 to 15 mins, he knows all that am going to teach so he just asks me to go on to the next lesson... But when i give him the quiz, he gets only half correct. Since it's a private teaching job, on Saturdays, at least one of his parents is always in the room when am supposed to be teaching. Actually, it's good, since they help me discipline him... Lol... I.e, focus on the lesson...
To get his attention I tell him that we'll be at it for two hours only, so bear with me... Sometimes he listens, sometimes he's hungry or thirsty... Well...
Please advise...
8 years 40 weeks ago in Teaching & Learning - Guangzhou
Answers (11)
Comments (13)
plan speaking exercises that are not in the book. if you stick to the book he won't be challenged.
0
You must be a registered user to vote!
You must be a registered user to vote!
0
I stay in close contact with the students parents and fill them in on their attitude in Class. It works 70% of the time.
You should spend less time trolling other people's posts and more time checking your own grammar, Mr. English Teacher.
8 years 39 weeks ago
Report Abuse
0
You must be a registered user to vote!
You must be a registered user to vote!
0
Either get his parents to sort him out or decide exactly how much you need that job.
Well I can tell how mature you are.. Walk out on the job? Are you a high school graduate?
8 years 40 weeks ago
Report Abuse
Ironman: I think you really need to read the question. It is a 1 on 1 teaching gig.
8 years 40 weeks ago
Report Abuse
Ironman, very mature name by the way, how dare you attack me. I am offering sound advice. No-one has to take this kind of behaviour. The vast majority of teachers here, whether a private gig or not, are not trained to deal with disruptive students or children with real emotional and behavioural problems. If it gets too much, asking yourself if it is worth it is a proper course of action.
8 years 40 weeks ago
Report Abuse
It does not matter how old the student is ,even some adult students are un teachable because they do not want to be there in the first place . there are no winners in this situation even the teacher suffers for it either doubting their own teaching abilities or lose intrest in their other students
8 years 40 weeks ago
Report Abuse
You must be mature enough to handle it, if not you're clearly not ready to be a teacher.. I'm sorry if I hurt your feelings mike168229.. When you're older you will be able to handle it.. It's all about growing up son..
8 years 40 weeks ago
Report Abuse
Grow up? I realise this might be difficult for you to grasp but I am a 30 year old man with a wife and a child. My point is that we are not professionals. (or atl least the majority of us are not)
There is no need for people to take this if they don't want to. We are providing a service, not serving.
8 years 40 weeks ago
Report Abuse
Well Mike, if you were any where close to being maturely 30 years old I would respect you, but based on your temper tantrums online I can't really give you that respect yet, sorry just an observation from your grammar and the words you chose like "hell" & "how dare you" bla bla.. to use online. By the way I'm 33 years old, also have a Chinese wife and two kids and I'm a certified teacher from America..No I don't believe walking out on class no matter how naughty the child is, after all we are teachers.
8 years 39 weeks ago
Report Abuse
Thank you Mike for the good the debate, I enjoyed it, no hard feelings, just two people with different opinions.. and people online should never be hurt by words online, it's just words, only you can let yourself be hurt, just advice from a 33 year old mature adult.
8 years 39 weeks ago
Report Abuse
Ironman, I have to say I have not enjoyed any of your snide remarks. I have to wonder why you feel so superior. Why are you attacking my maturity, grammar et al? We are not all teachers. This is a mistake that not only you are making. You might be a qualified teacher from America, the vast majority of people who are teaching here are not qualified teachers, myself included.
Why have you not replied to my personal message though? I would have thought it polite to render an answer to my question. Or do you prefer to hide in the open on the forum?
8 years 39 weeks ago
Report Abuse
Hi....
Ironman. This name simply lowers the maturity from the beginning.
In discussing grammar you should see whether "any where" is actually used or grammatically correct.
I also think you need to look up "grammar". Your problem seems to be with his word choice rather than his grammar.
"No I don't believe" should have a comma after 'No' in that structure as it's an interjection.

As a matter of fact, I don't believe you know how to use a comma.
This is why people mock Americans and our education system...sigh....
But who cares about all of this anyway? This is the internet..in a forum.
Professors and grown adults use "u" for you and "r" for r. You can't tell someone's intelligence by their ..internet/computer prowess?
The only reason I'm saying these things is because you seem to attack others' grammar and your own is...lacking.
8 years 39 weeks ago
Report Abuse
Hi thisislyle..
Because you know so much about our American education, can you tell me one thing that I've been wondering for 7 years?
Will the Minnesota Timberwolves make the playoffs this year? Please just once be my NBA analyst..
Thanks in advance.
8 years 39 weeks ago
Report Abuse
If it is only the 3 of you in the room maybe teach both of them at the same time so a competition develops or maybe get the child to teach the parent what you want him to learn .that way the little bugger will feel special . I am not a ESL teacher but I am a teacher in another industry and I know your pain as does everybody else that teaches Welcome to China
I used to teach a kid a bit younger but the description sounds exactly the same. His mother and i developed a rating system where I had to rate his performance after every class. So I had to give him a mark out of ten for his attitude, participation, attention etc. and if he got full marks then his mom would buy him a toy. I was strict with him though in the beginning and because he SO badly wanted that toy he began to pay attention.
It's a 1 on 1 gig. Either go through the motions just for the money, or drop the student.
Me, I would drop the student.
But what I gather, you are being to soft with him. Establish yourself as the teacher in the room. Let him know that you are the one who decides when to move on to the next lesson. Do not attempt to appease his laziness, by saying this will only last for 2 hours. Demand that he gives you his attention.
i just want to expand on what Sorrel said. Do away with book, develop your own lesson plan, include online interactive games to break up the course and do away with the test unless it's a part of the online aspect of the lesson.
There are a lot of ways to make the student do the talking which usually means more participation from him rather than him being "taught".
I have a number of resources I can provide you. Contact me off the forum if you are interested.
With regard to the comments about dropping him because it's too much of a hassle. I had a kid, 9 years old whose behavior was just way over the top. His mother is the head of education in the whole district. Bad luck. I said I don't want to teach the kid, he's too much trouble! So it is an option but try some other things first and consider it a challenge.
How much are you being paid for the gig?
Find out his interests and incorporate that into your lesson plan; a lesson plan that has a variety of activities (as mentioned above). Or perhaps he needs a different physical learning environment, so maybe once in a while you could have classes outside of his (probably cramped) home.
Several times I have had to read books, watch movies, research game characters, etc. just so I would be able to connect with some of my students and get them interested to talk/discuss about things they like.
I once handled a teenager with an attitude, and I wasn't going anywhere with him. But once I started mentioning about genitalia and Kama Sutra, he erected himself (sorry, couldn't help it) from his chair and started listening and asking questions. From thereon, he pretty much participated in other discussions.
As mentioned above, treat books/workbooks as a guide and not strictly follow them page by page...THAT would certainly be boring for both you and the student.
Sometimes things just don't "click" between teacher and student (no matter how hard you try) and as such, it would be in the best interest of both parties to part ways. However, try out everything first before even thinking of endorsing your student to another teacher.
Best of luck to you!
0
You must be a registered user to vote!
You must be a registered user to vote!
0
Ironman's Chinglish is awesome. One of the cleverer trolls I have seen, but clearly not a native speaker.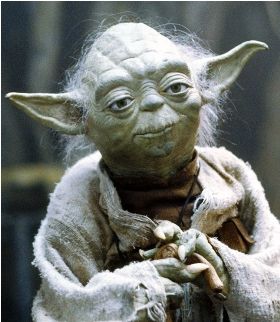 I thank one you say..
8 years 39 weeks ago
Report Abuse
Know the answer ?